Kitting and Pre-Assembly Services
You have a complex challenge on your hands and not sure how to get the job done on time and within budget?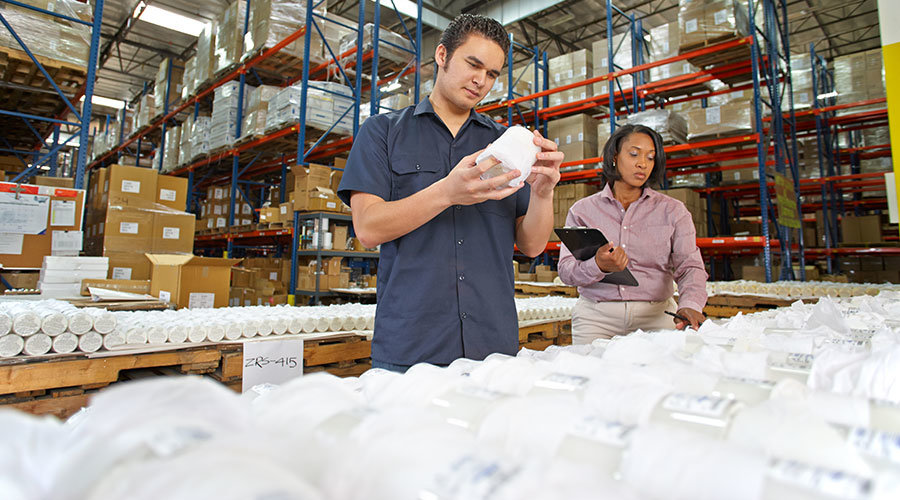 Kitting and Pre-Assembly services can help increase sales and brand awareness while providing cost saving and faster deliveries for online sellers.
Kendrew's project team will work with you to better understand your requirements, budget and timeline.  We will eliminate the worry of any hidden charges or surprises.
We will assemble your finished kits, make sure the required pieces are uniformly packed in each kit, meet your deadline and stay on budget, and represent your brand properly as your customers open your package.
There are a variety of items that can be kitted:
Media kits

Product samples

Promotional items/literature

Instructional packets

New product launches
Let's get together and discuss what Kitting or Pre-assemble challenge you have for us.
What is Order Fulfillment Kitting?
Kitting is the assembly of individual items that can be sold or distributed separately into a ready-to-ship packages. Completed kits can then be shipped to consumers or placed back into warehouse storage as pre-assembled kits and assigned a unique SKU to be shipped later as individual orders arrive.
Consider Kitting as an enabler of your Marketing Strategy to Increase Sales
Kitting is often used when running a promotion to increase sales, brand awareness or customer loyalty by providing better value to consumers. For example, consumer goods sold separately can be bundled together as buy-one-get-one-free or gift-with-purchase promotional offers.  Additionally, product shipments can also include test samples to introduce new products to consumers.
The Benefits of Kitting
Here are some of the benefits of kitting and how they translate into cost savings for online sellers:
Cost Savings with Faster Assembly
When kitting is done in bulk, as opposed to each time an order comes in, it becomes more of a linear operation enabling kitted items to be processed faster. Additional cost savings with the pick and pack process will be incurred as each kit will be counted as one SKU as opposed to paying for each individual item.
Improves Customer Satisfaction while Lowering Cost
Items shipped as pre-assembled kits reduces the chance for error within the order fulfillment process. It also enables us to pre-print shipping labels and eliminating the need for weighing and labeling of individual items thus improving accuracy while reducing processing costs.
Cost Savings Using Better Packaging
Kitting can also lead to postal savings with more efficient and cost-effective packaging. For example, rather than packing individual items into a standard-sized box, developing a custom box for popular kits can reduce the size and/or weight of your packages.